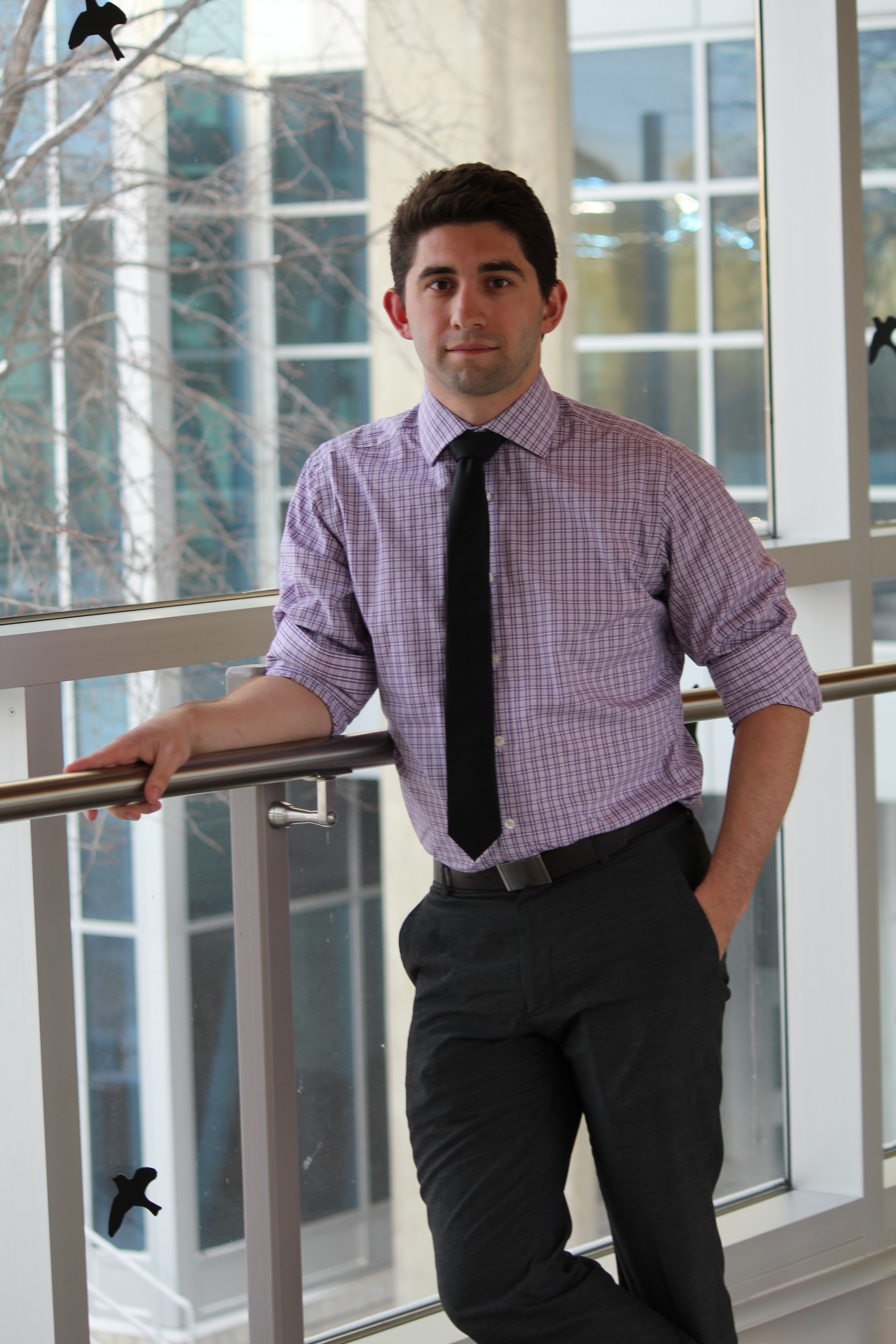 Email:
smhanson@ualberta.ca
Hi everyone! Welcome to the Class of 2021 and welcome back to all returning members of the pharmily!
I'm Sean Hanson from the Class of 2019, and I'm the President-Elect of APSA. In my free time I enjoy managing my fantasy hockey/football teams, cheering on the Edmonton Oilers, learning life skills from Aliaks, and procrastinating studying until the very last minute.
What does President-Elect do exactly? Basically it means that I'm not quite the President, but maybe someday if APSA council believes in me I will become the President. For the time being I spend my days studying every move of our current President, Aliaks. That includes following him to class, stalking him on his way home, combing his beard, and generally documenting his every action so that one day I can be just like him. In all seriousness, APSA works with pharmacy students, the faculty, and various external bodies to ensure that your voice is heard and your needs are advocated for. We strive to ensure that your pharmacy school experience is the best it can be in all areas.
I cannot stress enough the importance of enjoying your time in the program, and taking advantage of the opportunities that are presented to you. Join intramural sports teams, attend conferences, attend APSA events, run for positions, the list goes on. Your time here goes by way faster than you think, so make the most of it!
Don't hesitate to reach out to me anytime! Feel free to approach me in the hallways, email, or message me if you have any questions or concerns about pharmacy school, APSA business, or if you just want to say hi!
Welcome and welcome back everyone!
Sean