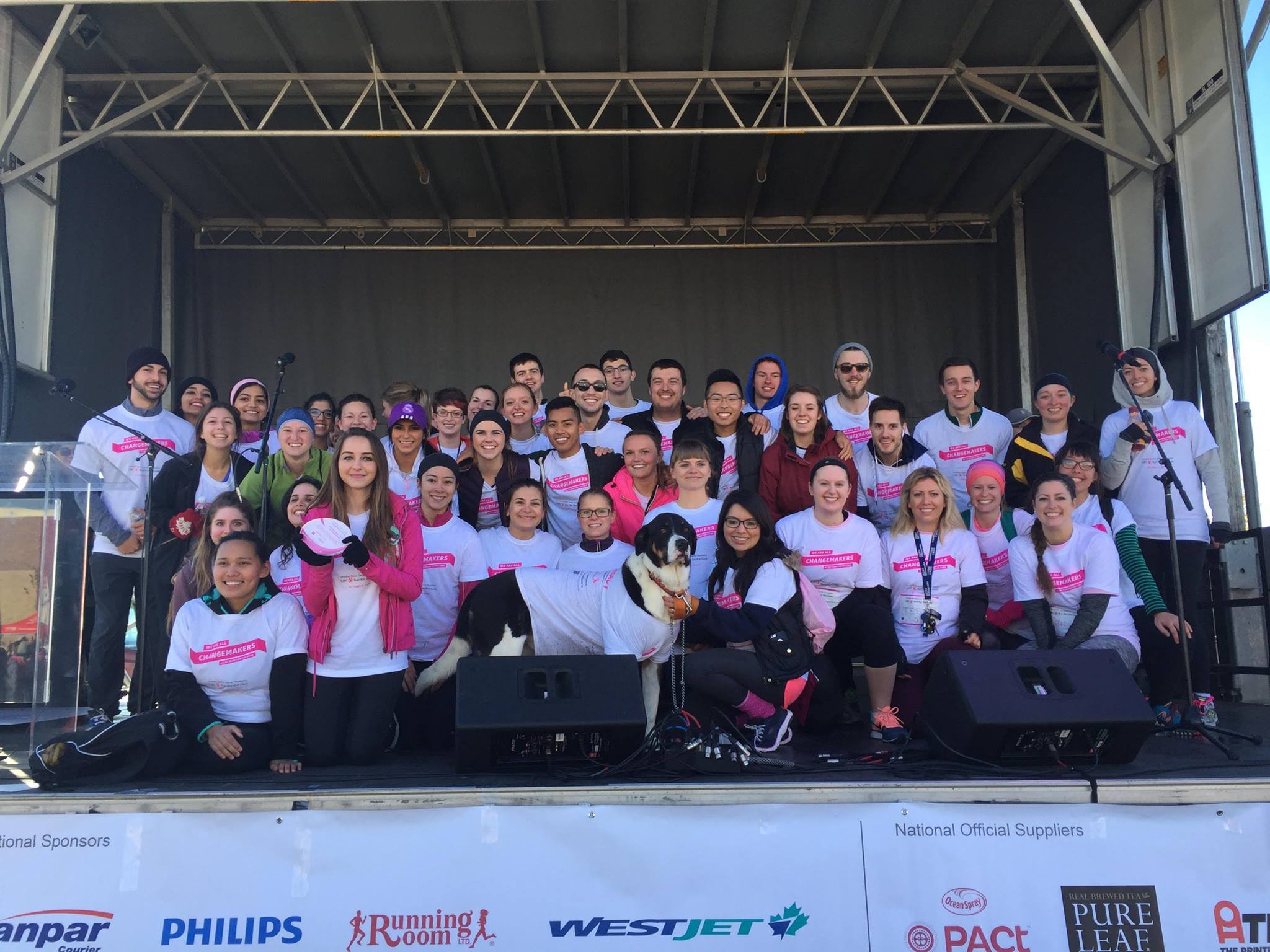 Did you know 1 in 9 Canadian women will be diagnosed with Breast Cancer in their lifetime?
We promise to change the future of Breast Cancer. The CIBC Run for the Cure is traditionally the first big pharmacy event of the year. Last year our wonderful pharmacy team was able to fundraise over $21,000 and take home the award for top post secondary team. As pharmacy students we run for our families, our friends, and our patients; as future pharmacists we strive to go above and beyond and give back to our patients outside of the traditional pharmacy setting. From now through October 1, we'll be fundraising in support of the Canadian Cancer Society so that they have the resources to make life-changing discoveries to overcome a disease that too many of us have seen affect our loved ones. Collected donations will aid vital research and essential support programs that will be sure to change the lives of those affected by breast cancer.
Join our U of A Pharmacy team and help us be the silver lining in the lives of breast cancer patients! Click here to join.
Need help registering? Click here for more information
We have multiple fundraising events in August & September to support our Run for the Cure team: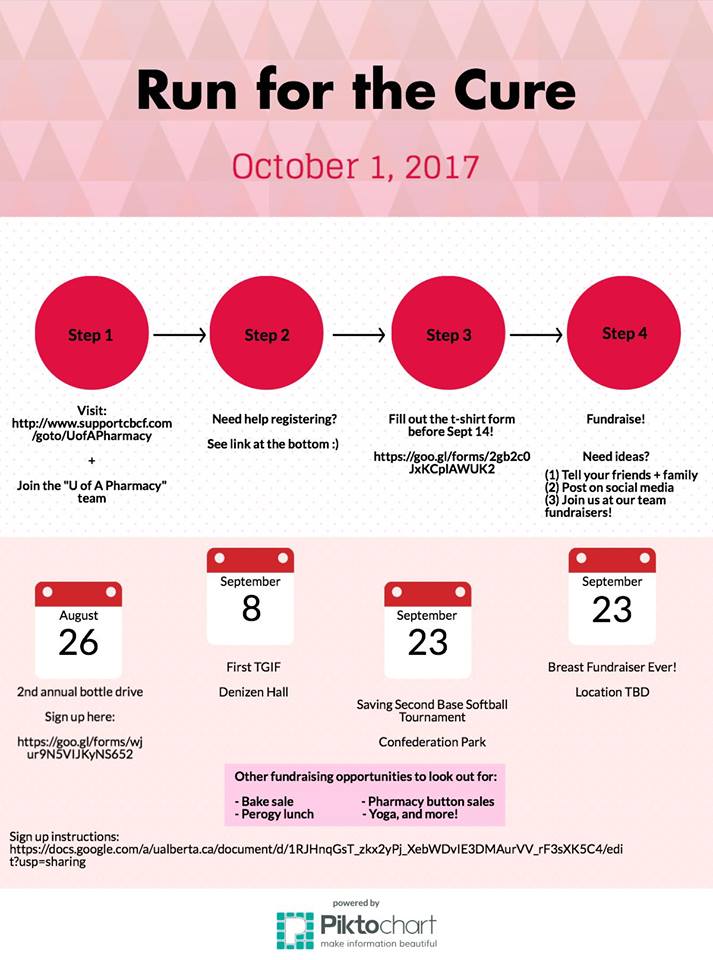 Stay tuned for continued updates on upcoming fundraising events!
EVENT 1: Saturday, August 26

Our 2nd Annual Bottle Drive 🙂

EVENT 2: Friday, September 8

Our first TGIF of the year in support of the cause will he held at Denizen Hall. More details will come.

EVENT 3: Saturday, September 23

The Saving Second Base Softball Tournament is back at Confederation Park!


EVENT 4: Saturday, September 23

Following the tournament, The Breast Fundraiser Ever will make its comeback again! (Location TBD, More details to come.)
Other events include bake sale, perogy lunch, pharmacy button sales, yoga, and more!
Please stay tuned for updates on our fundraising events over the next 2 months! Feel free to contact Hannah (kaliel@ualberta.ca) with any questions.