Come out and support 8 of the Faculty of Pharmacy's finest gentlemen as they compete in a mock male beauty pageant and talent show. This show has grown into a fan favorite and this year is no exception! You won't want to miss this! Tickets sell out fast so get yours early and don't miss out!
The show also includes intermission refreshments sponsored by Mint Health + Drugs, as well as a Silent Auction.
All ticket sales and proceeds benefit Movember! Hope to see you there!
Tickets for Mr. Pharmacy 2017 are now on sale!
Link: http://ticketf.ly/2xZiNBo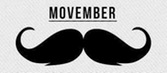 Date: Saturday Dec 2, 2017
Location: Myer Horowitz Theatre (8900 114 Street NW Edmonton, AB)
Mr. Pharmacy 2017 Contestants
Class of 2021:
Connor White
Scott Dyer
Class of 2020:
Lawrence Woo
Teddy Yoo
Class of 2019:
Carlo Tipan
Jordan Turba
Class of 2018:
Dimitri Kachenyuk
Steven Quan
Click here to see what the contestants have to say about Mr. Pharmacy, Movember, and donate to them 🙂
https://myapsa.ca/events/mrpharmacy/contestant-portfolios/
Mr. Pharmacy is a beloved tradition for APSA and pharmacy students at the University of Alberta. Annually, APSA invites you to join us at our mock male beauty pageant, Mr. Pharmacy! With 2 representatives from each class, eight talented male students from the University of Alberta Faculty of Pharmacy and Pharmaceutical Sciences compete and showcase their best to try and win the coveted title of Mr. Pharmacy. From talent competition to the beachwear contest, the night is full of memories you will never forget! All proceeds from the event go towards Movember Canada.
Note: Ticket holder voluntarily assumes all risks and dangers incidental to any games or events for which this ticket is issued and waives all claims against the Alberta Pharmacy Students' Association, the Governors of the University of Alberta and the Students' Union, University of Alberta or the owner of the facility whether or not such claims arise from the negligence of any of the said parties. Admission is subject to compliance with all laws and facility rules. Failure to comply with laws or facility rules may result in refusal of admission or expulsion. Ticket holder consents to reasonable examinations and searches to ensure compliance with laws and facility rules, and acknowledges illegal substances are not permitted on premises. For a safe ride home, dial #TAXI on your cell phone.