University of Alberta Mr.Pharmacy returns!
With 2 representatives from each class, 8 extraordinary men will be competing for the title of Mr. Pharmacy.
All proceeds will go to Movember Canada in order to help support men's health such as prostate cancer and mental health.
Tickets for Mr. Pharmacy 2016 will go on sale Tuesday November 1st 2016 at 10 am.
Link:
http://ticketf.ly/2eM3F3S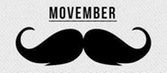 Date: Saturday Dec 3, 2016
Location: Myer Horowitz Theatre (8900 114 Street NW Edmonton, AB)
Mr. Pharmacy 2016 Contestants
Class of 2020:
John Markowsky
Preston Eshenko
Class of 2019:
Sean Henry
Aman Parhar
Class of 2018:
Anuvir Bhullar
James Tao
Class of 2017:
Shayne Rybchinski
Chris Evernden

Alberta Pharmacy Students' Association invites you to join us at our annual mock male beauty pageant, Mr. Pharmacy! Eight talented students from the University of Alberta Faculty of Pharmacy and Pharmaceutical Sciences will compete and showcase their best to try and win the coveted title of Mr. Pharmacy. From talent competition to the beachwear contest, this night will be full of memories you will never forget! All proceeds from the event go towards Movember Canada.
Note: Ticket holder voluntarily assumes all risks and dangers incidental to any games or events for which this ticket is issued and waives all claims against the Alberta Pharmacy Students' Association, the Governors of the University of Alberta and the Students' Union, University of Alberta or the owner of the facility whether or not such claims arise from the negligence of any of the said parties. Admission is subject to compliance with all laws and facility rules. Failure to comply with laws or facility rules may result in refusal of admission or expulsion. Ticket holder consents to reasonable examinations and searches to ensure compliance with laws and facility rules, and acknowledges illegal substances are not permitted on premises. For a safe ride home, dial #TAXI on your cell phone.