This year, the CIBC Run for the Cure will be taking place on
Sunday, October 2nd
, and includes a 5km run or 1km walk. We are once again hoping to raise over $15, 000 in support of the Canadian Breast Cancer Foundation!
To join our team, or to donate, please click the following link:
http://www.tinyurl.com/RFTCualbertapharmacyteam
For more information, visit the CIBC Run for the Cure website.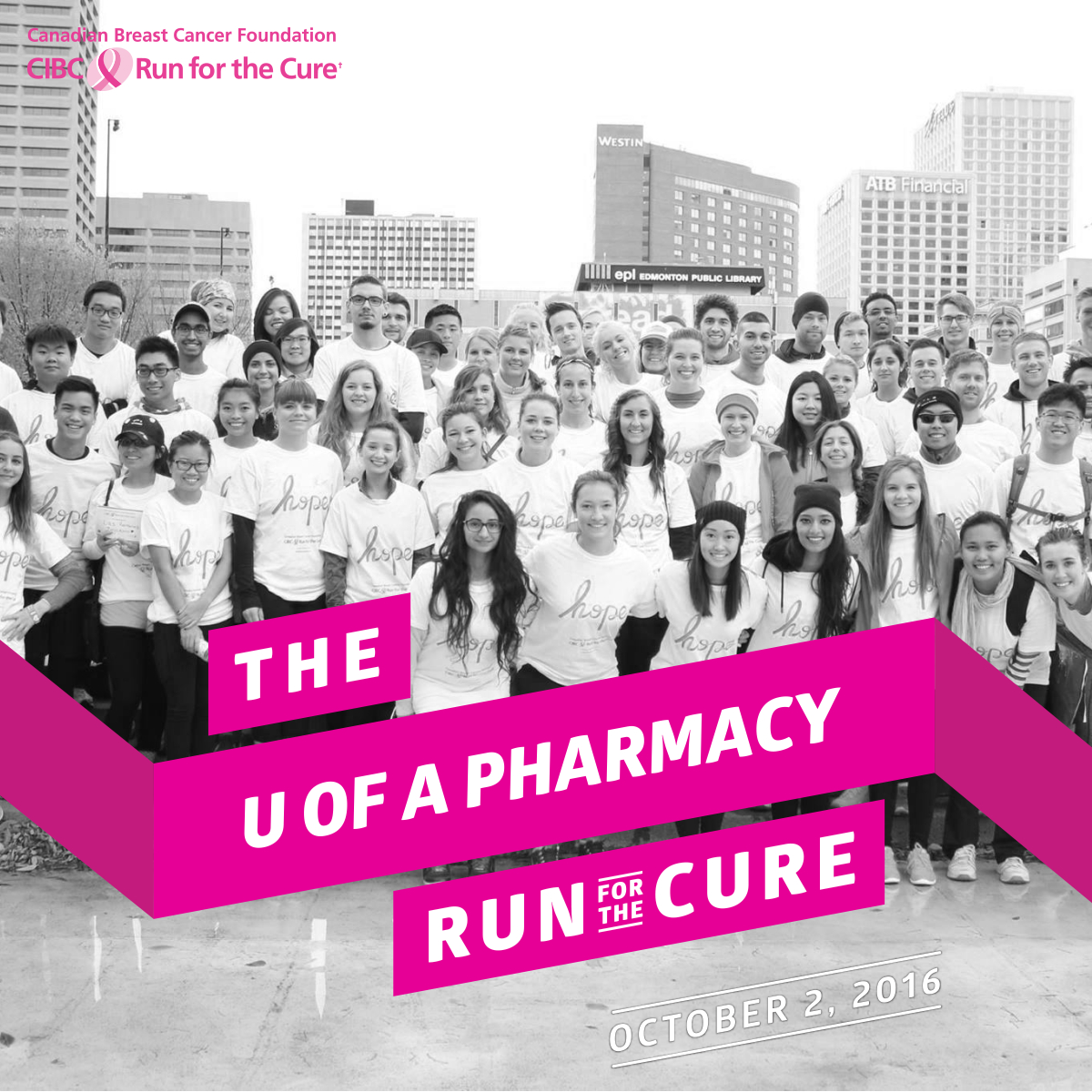 We have multiple fundraising events in September to support our Run for the Cure team:
EVENT 1
The Saving Second Base Softball Tournament is on Saturday, September 24 at Confederation Park. It is open to all skill levels and equipment will be provided!
In order to make it more welcoming for all, and level the playing field, we will have everyone sign up as individuals, and then randomly assign teams that will have a mixture of people from each year. You can get involved by contacting our local CAPSI representatives: Marline (marlin@ualberta.ca) or Hannah (kaliel@ualberta.ca), or by contacting Steven, our Male Sports Rep (squan1@ualberta.ca)!
EVENT 2
Following the Softball Tournament we are hosting our annual Breast Fundraiser Ever! This is a social night taking place on the night of Saturday, September 24 at Beercade (formerly known as The Rack), located on Whyte Avenue. Tickets are $5, which includes VIP entry into Beercade before 10:30pm. All proceeds will be donated to our Run for the Cure team, so be sure to come early and invite all of your friends!
EVENT 3
Samosa sales – look out for Samosas every Monday in September at noon outside your classes. Available by minimum donation of $2/samosa – again, all proceeds support our Run for the Cure team!