Did you know 1 in 9 Canadian women will be diagnosed with Breast Cancer in their lifetime?
We are all Changemakers when we run. The CIBC Run for the Cure is traditionally the first big pharmacy event of the year, and one where pharmacy students have constantly dominated with their love, hard work, and effort. As pharmacy students we run for our families, our friends, and our patients; as future pharmacists we strive to provide the absolute best patient care no matter the situation. Participating in the CIBC Run for the Cure is just one more way we can help improve the health of our patients. Collected donations will aid vital research and essential support programs that will be sure to change the lives of those affected by breast cancer.
Stay tuned for future updates on how to join the pharmacy team and when the run will take place!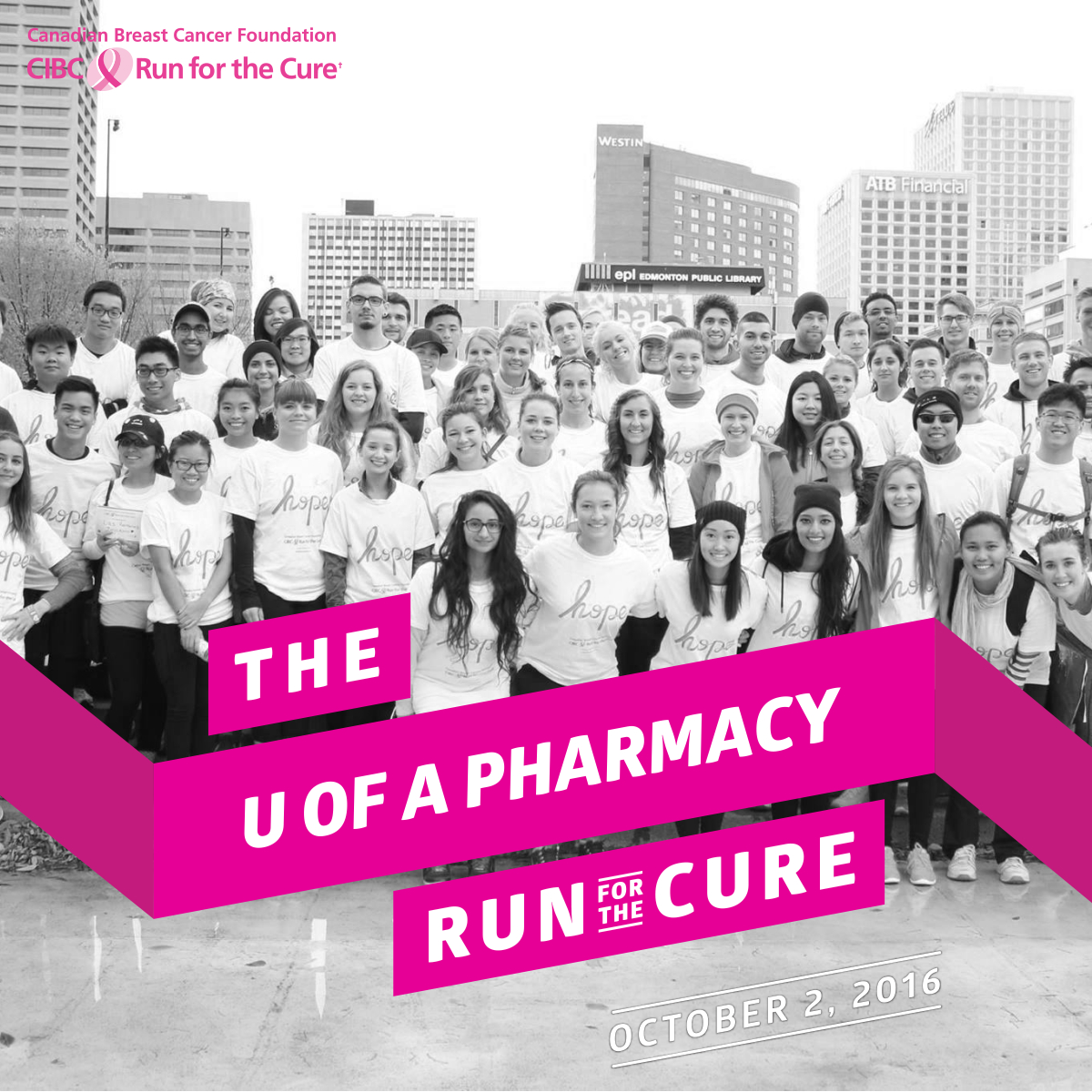 We have multiple fundraising events in September to support our Run for the Cure team:
Stay tuned for future updates on upcoming fundraising events!